Movie title:
Fearless
Genre
: Drama
Director
: Peter Weir
Writers
: Rafael Yglesias (novel), Rafael Yglesias (screenplay)
Stars
: Jeff Bridges, Isabella Rossellini and Rosie Perez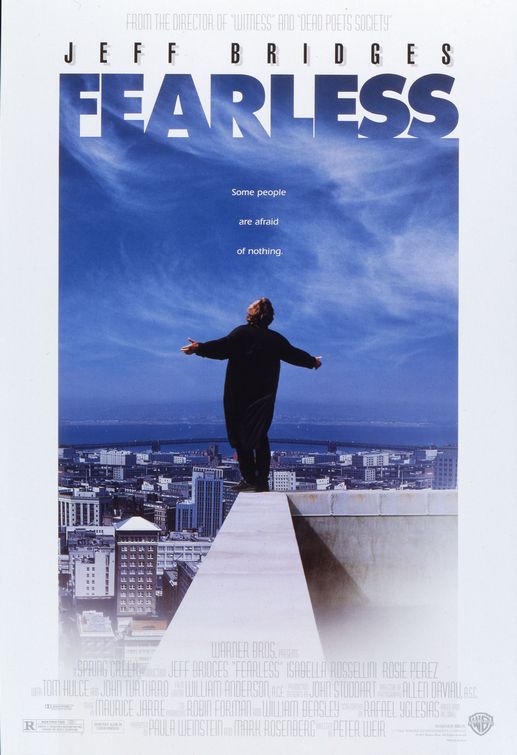 Max Klein has survived in an awful air crash, but this shock has changed all his life. He doesn't feel fear of death any more and considers himself impregnable, thus loosing connection with family and friends.
But, following advice of the psychiatrist, Max starts to communicate with heart-broken Carla who also has survived in accident, but has lost her small son. Perhaps, if Max manages to help Carla, he would also help himself...
Enjoy watching!